Let's Go!
Please head to the blog before June 20th to help support missions in the U.S.! Find out more about Let's go! and how you can bless others! Also, please, we are asking you to tell your friends!
---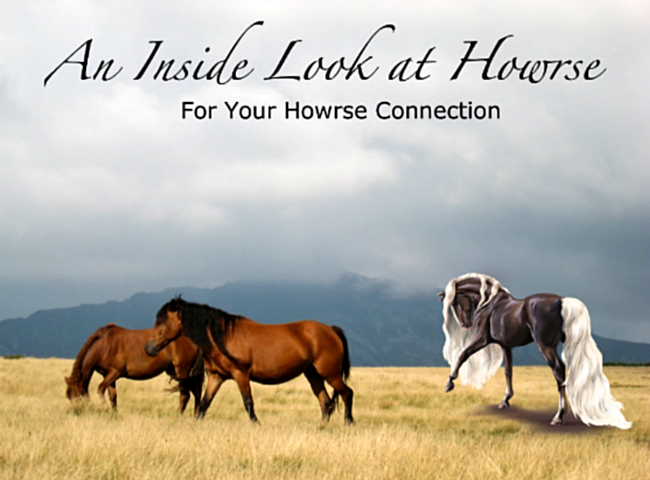 Hello! Welcome back to ILAH! New and improved, we hope you enjoy some of the new editions! Thank you for being patient and using our sister site Howrse Connection for the past month! We are happy to be back to our original site! With our new changes we also have a new email:
teamhowrse@ymail.com
, where you can contact us and let us know what you think or if you have any ideas! Also, email us to join our list of email members who will recieve updates about contests we find all over howrse! Happy Howrsing!
---
---
Wild Horses

This is a great song the team here at An Inside Look at Howrse just had to share with all you horse lovers out there! If you haven't heard it before, be warned it is a beutiful and moving song about the beauty of equines. We hope you enjoy it as much as we do!
An Inside Look at Howrse
Hello and welcome to An Inside Look at Howrse! Since its launch One year ago the site has blossomed into one of the best and most unique places for howrse players to come together. Recently, it has launched several new additions including: Riding level answers, a blog that provides interviews of all types of howrse players, and some fun new banners and layouts that are 100% free! The site also features articles about the most recent changes on the game and a blog by this sites creator: Kjumper. Explor the site to find these awesome blogs and collection of howrse news!
An Insdie Look at Howrse is brought to you by its Team, which you can find out more about by checking out the link "The Team". We also would love to get your opinion on the site, blogs, articles, and more! You can always pm members of the team or post here on the site! We also accept any ideas this way so please, let us know what you have to say!
---